Screenplays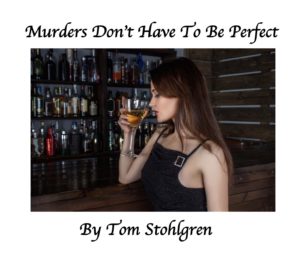 Murders Don't Have To Be Perfect When a bride is poisoned on her wedding night at her parents' exclusive winery, a beautiful sommelier-in-training sniffs out the killer before the sheriff arrests the innocent groom.
See Murders Don't Have To Be Perfect synopsis.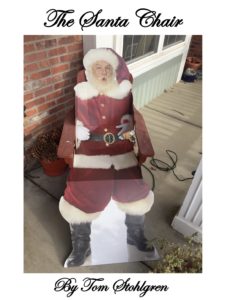 The Santa Chair A troubled, colorblind little girl makes a Santa Chair that grants wishes for others to save her mom's tiny mountain town café from closing before Christmas.
See The Santa Chair synopsis.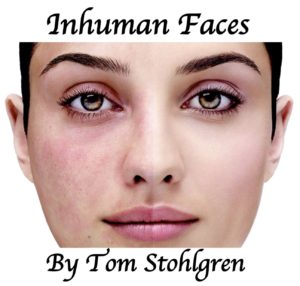 Inhuman Faces When a Hollywood dermatologist down on her luck is left to help inhuman clones battle facial rashes, she must choose between the Hippocratic Oath to save lives, or to save the world.
See Inhuman Faces synopsis.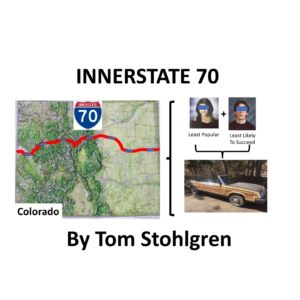 Innerstate 70  If the high school graduates voted "Least Popular Girl" and "Least Likely to Succeed Boy" don't complete an ill-fated, less-than-epic road trip across Colorado, they may be defined forever by what others think of them. See Innerstate 70 synopsis.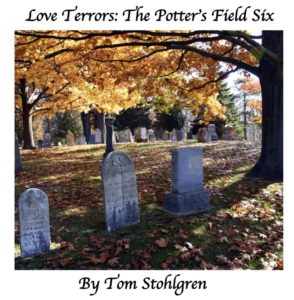 Love Terrors: The Potter's Field Six  When six wildly different fourteen-year olds are the only ones in their class brave enough to camp-out on Halloween night in a cemetery, the spirits from the Potter's Field, and murderous thugs change their lives forever.
See Love Terrors: The Potter's Field Six synopsis.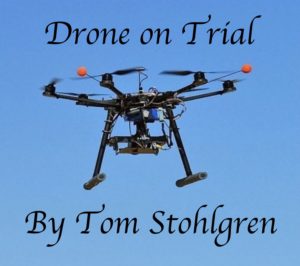 Drone On Trial   When a beautiful Syrian widow brings charges of murder against a defense contractor's Drone operator and software engineer, the armed, monster-like Drone begins to take matters into his own artificial-intelligence controls.
See Drone On Trial synopsis.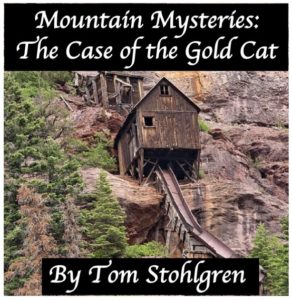 Mountain Mysteries: The Case of the Gold Cat   When the town historian is shot, and a priceless gold nugget is reported missing after 130 years, a young, unconventional county sheriff must survive a hornet's nest of liars, thieves, and murderers to solve the crimes. [Written in Feature-length (or MOW), and one-hour TV Pilot formats] See Mountain Mysteries synopsis.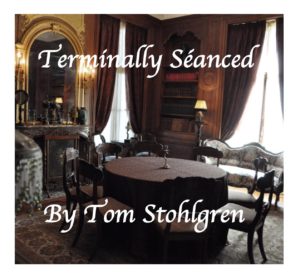 Terminally Séanced  When the young widow of an old billionaire holds a séance for those named in the will, the inheritors are literally scared to death one at a time based on their gullibility, until a skeptical country sheriff sees through the four attempted murders. See Terminally Séanced synopsis.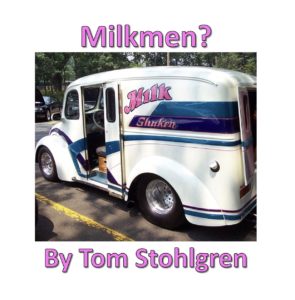 Milkmen? When a no-nonsense Latina immigrant is hired by three unmarried milkmen in Tahoe City, California, she must turn around a dysfunctional business, before her immature love interest grows up and commits to marriage. See Milkmen? synopsis.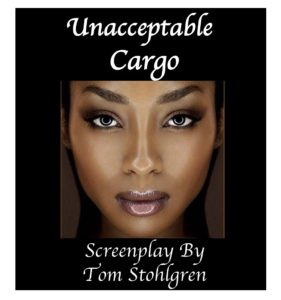 Unacceptable Cargo. When a young Nigerian woman gets a temporary work visa in the U.S. for a better life, she finds slave-like labor conditions and a ring of human-traffickers, leading her to escape home to exact revenge. [In partnership with Arthur O. Thomas, Main Man Films, LLC.] See Unacceptable Cargo synopsis.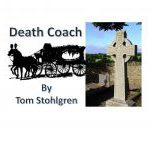 Death Coach. When a history major takes her boyfriend to Ireland on spring break to trace her genetic roots, she thinks the Cóiste Bodhar (Death Coach) may be coming for her. This is a low-budget thriller-horror script based on the Fairy and Folklore of Ireland (Yates), and from the dark side of an old "Mothers and Baby" home in Ireland. It involves only six actors (and two extras), at one location (an old Irish cottage with a barn and a dirt road), over two nights. No EFX. [In partnership with Arthur O. Thomas, Main Man Films, LLC.] See Death Coach synopsis.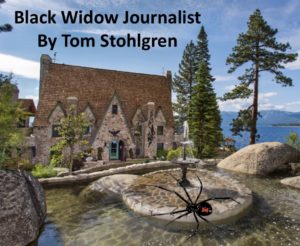 Black Widow Journalist. When a young conniving journalist trespasses to interview a multi-millionaire recluse at his Lake Tahoe fortress, she is shot, imprisoned, and unwaveringly determined to get her story, before one of them dies. This is a fictional "exit interview" with a real-life Lake Tahoe multi-millionaire George Whittell Jr., 86 years old in 1968. See Black Widow Journalist synopsis.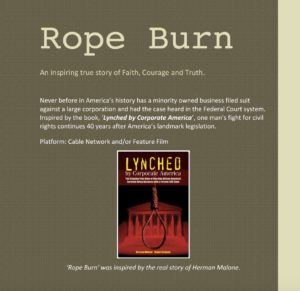 Rope Burn. Written by: Arthur O. Thomas, Herman Malone, and Tom Stohlgren. In a true story, when an African-American business man is faced with corporate discrimination, he loses his wife, family, and fortune to battle social injustice with the unlikely help of a crusty newspaper reporter. [In partnership with Arthur O. Thomas, Main Man Films, LLC.] See Rope Burn synopsis.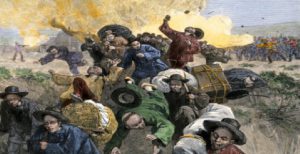 Rock Springs. This is a feature-length action-adventure script to be filmed in China and America, with Asian actors in lead roles. It's by Tom Stohlgren and Arthur O. Thomas (100 pages, © Nov. 2016) Logline: When a beautiful Chinese factory worker retraces her great-grandmother's footsteps in America, she risks her job and her life to recover her family's treasure, and bring a century-old massacre of 28 Chinese laborers into a modern perspective. [In partnership with Arthur O. Thomas, Main Man Films, LLC.] See Rock Springs synopsis.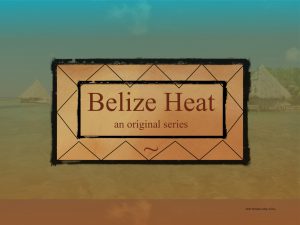 Belize Heat. A TV Pilot script with Producer Art Thomas. Belize Heat is a multi-cultural one-hour drama pilot script and season outline. Aug. 20, 2016. Pilot Episode: "The Award" [A seven-episode Season One is planned]. Logline: A wounded Detroit detective hides out in Belize to retire and recuperate, but paradise has another idea. Sept. 2016. [In partnership with Arthur O. Thomas, Main Man Films, LLC.] See Belize Heat synopsis.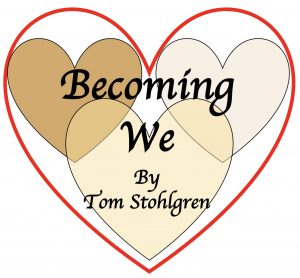 Becoming We. A feature-length drama-romance with a small cast. Logline: When a young Muslim doctor reneges on her arranged marriage in New Orleans, and escapes to a Colorado ski town over Christmas break, she faces prejudice, the disapproval of her parents, and the uncertainty of a new love, all to promote tolerance in the world, two people at a time. [In partnership with Arthur O. Thomas, Main Man Films, LLC.] Sept. 2016. See Becoming We synopsis.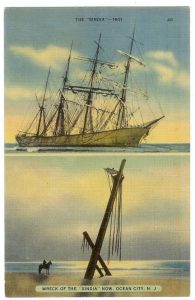 Luke Stone and the Secret of the Golden Buddha. [Screenplay by Tom Stohlgren; Story by Stanley N. Lozowski]. Logline: When Nazi and Japanese spies plan to dive on a shipwreck off Ocean City, New Jersey in 1941, history professor Luke Stone is saddled with a strong-willed female rookie agent to prevent stolen Chinese treasures from falling into the wrong hands, again! Aug. 10, 2016. See Luke Stone synopsis.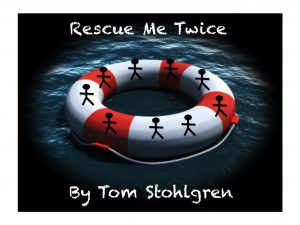 Rescue Me Twice. An Action-Adventure/Drama based on true cases of human-trafficking. Logline: When vile human-trafficking kingpins run amuck around the globe, an elite, but troubled, team of ex-military operatives must rescue the victims before it's too late. The scripts was a quarter-finalist in the Stage 32 2nd Annual Feature Screenplay Contest. This is an important, urgent international story. March 18, 2016. See Rescue Me Twice synopsis.
The Trophy Hunters. The is a horror/thriller script with a Latina lead set on a small island in the Pacific Northwest. Logline: When crazed scientists test their imperfect invisibility cloaks out by killing civilians on a small island, a brilliant Latina paleontologist must find a way to stop them. June 25, 2016. This film is set on one island, with 10 actors and a dog, over three days. See The Trophy Hunters synopsis.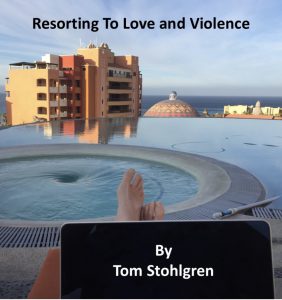 Resorting to Love and Violence. This is script for theatrical release -- A thriller/mystery with a Latina lead set in Cabo San Lucas. Logline: When B-list movie actress, Dani Diego, witnesses a suicide in Cabo San Lucas, she attracts the attention of two local detectives, a handsome investigative reporter, and a crime boss named Bone Crusher, all leading to huge rewards for Ms. Diego if she can survive one more night. June 24, 2016. See Resorting to Love and Violence synopsis.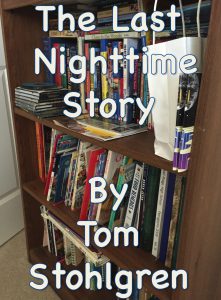 The Last Nighttime Story. A Family film script. Logline: When bickering twins, Alec and Brenda, discover bedtime storybooks throughout their neighborhood are disappearing, they're forced to confront a mean, old junkyard owner, or no one in third grade will hear a bedtime story ever again. April. 2016. See The Last Nighttime Story synopsis.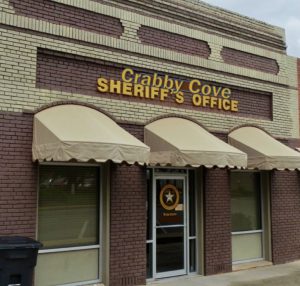 The Hobbyist Detectives. Someone killed the Jessica Fletcher-like character off in the first scene of this comedy/mystery screenplay. With a black female lead, this is a spoof of TV murder mysteries! Logline: When a world-famous mystery novelist is found dead in the small coastal town of Crabby Cove, an inner-city detective must deal with seven meddlesome hobbyist detectives to solve the case and prevent a repeat murderer from going free. It's a fun-filled spoof of TV murder mysteries. May 15, 2016. See The Hobbyist Detectives synopsis.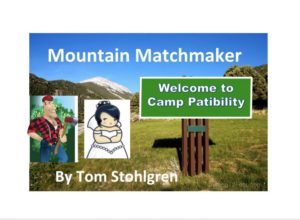 Mountain Matchmaker. A romantic comedy lampooning online dating matches with a black, male lead. Art Thomas is the Producer on this one. Logline: When a new online matchmaking site linked to a mountain campground looks like a scam, an inner-city public defender in a pre-mid-life crisis must learn to camp and expose the truth, or live a life without love. [In partnership with Arthur O. Thomas, Main Man Films, LLC.] See Mountain Matchmaker synopsis.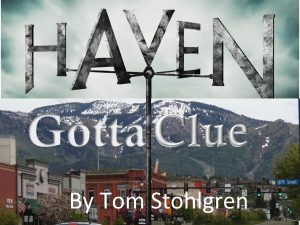 Haven Gotta Clue. This is murder mystery and dark comedy with a female lead set in a mountain saloon in Colorado with only six actors. Logline: When unscrupulous crime scene investigators from around the country convene in a casino in Colorado, it's up to small-town Sheriff Ellie May Lyons to solve a mysterious murder. Very fun to write! Feb. 20, 2016. [In partnership with Arthur O. Thomas, Main Man Films, LLC.] See Haven Gotta Clue synopsis.
Twelve - My Age of Reason. A comedy based on Tom's novel of the same title: In the span of eight hilarious days in 1964, a young Catholic schoolboy rebels against authority, challenges his religion, and comes of age, thanks to his four, wildly ill-behaved brothers. [This script has been optioned by Madelynn Kopple, of Kopple Films, Inc., Santa Monica, CA, Oct. 2016] See Twelve synopsis.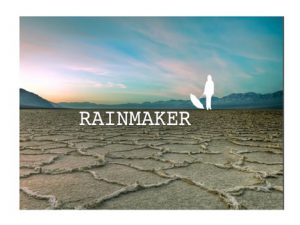 Rainmaker. One-hour TV Drama Series. The pilot script, "Seeds in the Clouds," was co-authored with Jon Bulette, and edited by Producer, Lee Levinson (Lee Levinson Productions, NY). Thirteen full episodes have been drafted, all with a Latina lead. Logline: A young Latina professor on the run seeks to loosen the fatal stranglehold the mega-drought has inflicted on the desperate inhabitants of California. See Rainmaker synopsis.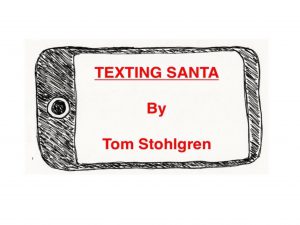 Texting Santa. A comedy, for the theatrical release and MOW versions, edited by producer Lee Levinson. Set in Los Angeles, this is a heartwarming story of an extremely withdrawn nine-year-old girl coming out of her shell over one-night at Christmastime. Logline: Long after her mother is killed in a car accident, and extremely withdrawn third-grader must come out of her shell before her school Christmas break or her father may never find love again. See Texting Santa synopsis.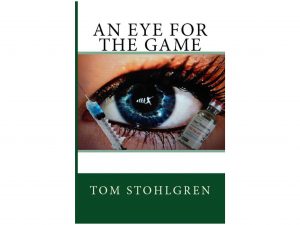 An Eye for the Game. Action-Adventure for the theatrical release, edited by Lee Levinson, and containing a Latina lead. Logline: When famous sports heroes around the world die prematurely, it's up to a feisty Latina sports reporter to expose the unscrupulous doctors and a wealthy sports agent who are determined to stop her. See An Eye for the Game synopsis.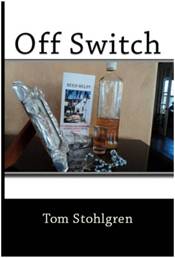 Off Switch. A drama, for the theatrical release, based on one man's recovery from binge-drinking in an oppressive Catholic rehab center. Logline: When a likable binge-drinking high school science teacher is sentenced by his wife to a strict Catholic rehab center, he must rebel against authority and religion to find his "off switch" and return to his family. See Off Switch synopsis.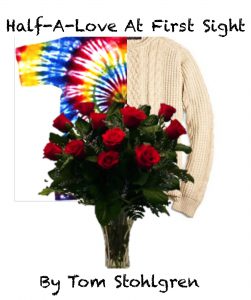 Half-A-Love at First Sight. Romantic comedy, for the theatrical release. Designed for 12 actors in one rural house over one night, and based on a long-married couple's hilarious dispute about moving to a retirement community. Logline: A long-married woman finally falls in love with her husband on one hilarious night, with the help of uninvited guests, imaginary friends, a memory drug, drama therapy, a jewel thief, and indigestion. See Half synopsis.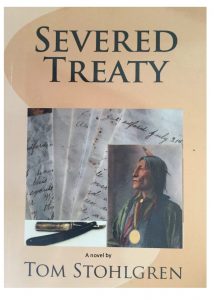 Severed Treaty. This is an Action-Adventure for the theatrical release, edited by Lee Levinson (based on my novel of the same title; first in a trilogy). [Female Native American co-lead] Logline: Shy professor and beautiful Native American activist race a deadly corporation to find an old Indian treaty that may give a third of Colorado back to Native Americans. [Part 1 of a film trilogy or TV mini-series] See Severed Treaty synopsis.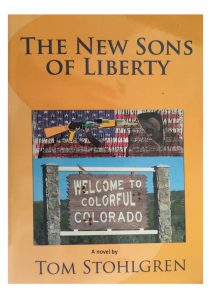 The New Sons of Liberty. Action-Adventure for the theatrical release, edited by Lee Levinson. (based on my novel of the same title; second in the trilogy). Native American co-lead] When heavily armed, ultra-patriotic Americans try to take back a new Indian Reservation, it's up to a gritty Cheyenne chief and her resourceful professor husband to defeat them. [Part 2 of a film trilogy or TV mini-series]. See The New Sons of Liberty synopsis.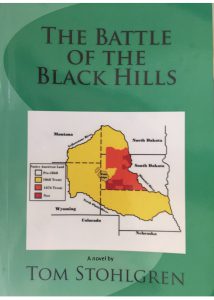 The Battle of the Black Hills. Action-Adventure for the theatrical release, edited by Lee Levinson. (Based on my novel of the same title; third in the trilogy). [Female Native American co-lead] Beautiful Cheyenne chief and shy professor husband are besieged by angry Tea-Party-like militias fueled by anti-Indian sentiments, culminating in a modern cowboys versus Indians battle for the sacred land. [Part 3 of a film trilogy or TV mini-series]. See Battle of the Black Hills synopsis.
Murders Don't Have To Be Perfect synopsis: Lovely TINA RYAN (late 20s), a sommelier-in-training, works the tasting room at an exquisite winery and B&B, as guests gather for the wedding of the owner's daughter, MANDY YARBROUGH (30s). Mandy is a wealthy heiress and wino, but all the guests have brought extra baggage. The handsome groom, EVAN WRIGHT (30s), has a history of drug use, and the best man, CHARLIE TURNER (30s), a closeted-gay NSA agent. Winery owner, JERRY YARBROUGH (60s), a brutish cowboy, and JENNY (50s), his Amish-dressed wife, enter the tasting room despising their daughter's choice for a husband. The groom's obnoxious parents include a disgraced philandering Hollywood producer, BRANSON (60s) and washed-up actress, SHERYL (50s), a monument to plastic surgery. The town psychiatrist, Dr. MILLIE JACKSON (30s), who treats half the wedding guests, is the maid of honor. The lecherous pastor of a bankrupt church, RACHEL PENDLETON (40s), who knows half the guests from the local A.A. meetings, is asked to conduct the ceremony.
The smoke from nearby wildfires forces the motley group into the tasting room, where Tina attempts to delight them with fine wines. However, rookie SHERIFF STEPH WINDSOME (30s) stops by with bad news: the wildfires have closed the roads; everyone is safe on the winery grounds, but trapped, as is the sheriff.
Jerry forces Evan to sign a pre-nuptial agreement to keep their wedding present, the winery, in his daughter's sole ownership. After a brief ceremony on a smoke-filled patio, Mandy hears about the prenup and is furious with her father. Evan exits the bridal suite to fetch hot coffee for his bride from the tasting room, he confides in Tina, and returns to find Mandy is dead. The sheriff returns to find chaos, a possible suicide, accusations of murder aimed at Evan, and a heavily contaminated crime scene.
The sheriff is without a coroner or crime scene team, so he enlists Tina to help him solve the case. Everyone had the opportunity, and almost everyone had a motive. During a break from intense questioning in the tasting room, the pastor is found dead. Tina sniffs a wine glass and detects aconite poison; nearly impossible to detect and it leaves no trace after two hours.
Tina and the sheriff return to the bridal suite and she sniffs the scent again. But, who did it? The raging wildfires in the area force the group down into the air-filtered wine cellar. There, Tina may be able to sniff out the killer. Charlie is outed, Jenny is off-the-wagon, and Rachel and Millie wanted Evan for themselves. Tina secretly deduces that the killer must be Sheryl, who is getting away with murder, until lovely Tina concocts a perfect murder of her own.
Back to Murders Don't Have To Be Perfect Logline
The Santa Chair synopsis: GINGER PAISLEY (late-30s) runs the small, Mountain Café and Gift Shop on property about to be sold to the highest bidder. Her bright but sarcastic daughter, HANNAH (9) sees nothing good coming from Christmas, partly because she is colorblind, benefiting less from the Christmas decorations all around her. MR. RANKER (60s), the Scrooge-like landlord, demands the rent by Christmas Eve, prior to the land auction, further stressing Ginger and Hannah. Café employees include the cook, DENNY GRANT (18), a handsome football player, and waitress, ANGELA ESTEVEZ (18), a Mexican beauty, who is a better cook than Denny. Regular Patrons include Denny's father, SHERIFF GRANT (40s), and a jolly Asian, ALBERT CHONG (60), a UPS driver and maker of Adirondack chairs. Everyone's lives change when handsome LOUIS GAUTHIER (early-40s) and raggedy son RAPHAEL (13) roll up from Quebec, Canada in a broken-down RV. The visitors get off to a rough start. Louis fails to mention he's a wealthy real estate investor.
Business is bad, so Hannah creates a "Santa Chair" by folding a six-foot-tall cardboard Santa into one of Albert's Adirondack chairs. The Santa Chair fails to deliver Hannah's and Raphael's selfish wishes. Hannah and Raphael soon realize that the Santa Chair magically glows red when you wish something good for another person.
Things turn worse when Louis's gorgeous ex-wife, BREA (40), arrives to partake in the land auction. She lures Raphael away for the night to the nearby ski resort, so he can snowboard and bunk in a deluxe estate instead of a decrepit RV. Louis gets special Enchroma glasses delivered by Albert to correct Hannah's vision of colors. It's heartwarming when Hannah tries them on, sees colors denied her entire life, then hands the glasses back. She sees all the colors of Christmas without them.
Ginger hits another rough patch when she learns Louis has come only for the land auction. He explains that he wants the best for Raphael, but Ginger worries about Hannah's future, too. Ginger persists. Things begin to turn around for the café. She finds that Louis's French roast coffee is a marked improvement over her coffee. She borrows Louis's satellite Wi-Fi system, and promotes Angela to head cook. Business picks up, just as the land auction takes place.
Hannah and Raphael add a second Santa Chair, where they wish away. In a turn of events, Brea loves the new food offerings at the café, and she and Louis are the only ones bidding at the land auction. Mr. Ranker is stunned when they lower the bid, and Louis gets the property for a steal. After a series of heartwarming wishes from the Santa Chairs, it appears that Ginger and Louis are falling in love.
Back to The Santa Chair Logline
Inhuman Faces synopsis: DOC O'MALLEY (35), a beautiful, highly successful dermatologist is addicted to pills and loses her license to practice, her husband, and her home. Only the African American janitor HERB JACKSON (50), Latina receptionist, MARIANA REYES (25), and Doc's half-wolf dog (BOTOX) remain behind in her office, where DOC is spending the night until she sorts things out. Herb offers to pay cash if Doc examines a twelve-year-old boy, CASEY, with a facial rash. The boy's mother, EVE (32) is frightfully worried, because the rash has gotten progressively worse for a year since she adopted him.
Doc finds that the tiny mites that grow on all human faces are astronomically abundant on Casey's face. Doc's suspicions are raised further when Mariana reveals her rash on her breasts, but she declines to wash her heavy face makeup off for the exam. Doc's microscope reveals human skin cells in her two patients, but unbelievably active mites benign to most people. At first, she helps young Casey and Mariana. However, when Eve mysteriously disappears, and Doc finds she is being watched by tiny cameras, she goes on the offensive. When Doc learns that there are twelve people in Herb's group, all with heavy rashes, she feels outnumbered and alone. She tries to escape, only to be retrained by a heavily armed, neurotic security guard, OFFICER DOWNS (40), who also has a facial rash.
Doc agonizes about the Hippocratic Oath she took to heal the sick, but she dislikes and distrusts her patients because of their inhuman behavior. She plots to take them down with science. She tests their skin, and determines which lotions and creams exacerbate the rashes. As Mariana leaves to distribute a harmful facial cream to the others, we learn the insidious truth: her patients are human clones, and the mites, which have co-evolved on humans, are slowly eating them alive.
Officer Downs has a psychotic meltdown, and is prepared for a shooting spree, when BOTOX attacks him, resulting in Herb being accidentally shot. Confessions begin to spew as the rashes get worse. The clones planned Doc's addiction, and assured that she lost her license to practice, so she could treat them. But Doc gets her revenge. Her prescribed creams help the two species of mites to hybridize on the clones, and their faces get eaten away. Casey is confused why Doc hasn't helped them, given her Hippocratic Oath, but Doc has a more important mission now: saving the world. Inevitably, the clones lose the battle for co-existence, or do they? When the police arrive, Doc and her dog have another surprise: the officers have facial rashes, too.
Back to Inhuman Faces Logline
Innerstate 70 synopsis: MAXINE (MAX) RAMIREZ (17) is a pathologically shy, slovenly dressed Latina from a small town on the eastern Colorado plains. Informally, she was voted the least popular girl in her high school graduation class. BRANDON LANGLEY (18) is equally shabby, with long, ratty hair. Informally, he was voted least likely to succeed. Brandon decides to change his destiny by undertaking an epic journey across the state, his universe, along Innerstate 70. He doesn't realize that it's an Interstate highway. He posts an ad on Craigslist for a traveling companion, and is surprised that only Max answers.
Brandon has visions of a TV show his grandfather told him about, Route 66, in which two confident, competent men drive across the U.S. in a new '61 Corvette, working odd jobs along the way. Brandon buys an ugly '84 Chrysler LeBaron convertible with severe mechanical problems. Max has the $100, sleeping bag, and GoPro camera needed to document every part of their ill-fated trip. They have car problems from the start, and stop an hour away at the Sand Creek Massacre Site to let the car cool down. This isn't going to be anything like Route 66.
They meet IRVING WILD HORSE (35), a Native American who goes berserk on their tour of the massacre site, but the two travelers learn plenty. Max and Brandon meet a few more oddball characters on their trip. There's T. EDWARD DOWD (65), an old farmer near Burlington, who believes the Earth is flat. There's NORM SANDERS (40), an ex-con hitchhiker, who pulls a pistol on them just to fulfill the stereotype. And, there's ESTER (40), a junkyard owner near Denver, who needs help. They survive the oddballs, and Max learns to drive in Denver traffic despite a near panic attack, before they both see the mountains of Colorado for the first time. Slowly, the travelers gravitate to each other in comical ways. However, their trip is cut short when Max learns her immigrant parents might get deported.
Back in their hometown, the teens work through personal issues and financial woes to retrace and finish their epic journey, again documenting it with video. Unbeknownst to Max, Brandon has been uploading all the videos, making them YouTube sensations. When Max learns she's "gone viral," she slugs Brandon in the jaw. However, their friendship becomes stronger, and the relationship flourishes for the completion of the epic adventure of a lifetime. They prove to themselves and their massive YouTube audience that they won't be defined by what others think of them, but rather, how they view themselves. They return to their small town, different people, and a couple in love. Back to Innerstate 70 Logline
Love Terrors: The Potter's Field Six synopsis: On a field trip to the cemetery on Halloween, MRS. RAINTREE (45) details the sordid history of the Potter's Field, where criminals, slaves, hobos, and the poor were buried in mass. This entertains, but doesn't spook, the class (24 kids), including JENNA (14), the teacher's nerdy, wallflower daughter; CARLOS (14), a short, ever-smiling Latino; DESI (14) a tall, handsome, African American surrounded by giggling girls; BRITTANY (14), a cute blonde battling unsuccessfully to nudge closer to Desi; MARTIE (14) a butch girl with short-cropped hair; and SAMMY (14), a pudgy Italian talker.
On the field trip, Desi dares the entire class to camp out in the Potter's Field from midnight to dawn. At midnight, only the six named teens above show up. They're not close friends. All, but Desi, are loners and outcasts. And, they're all unwelcome by the spirits in the Potter's Field, whose ghostly arms shake branches, generate spooky sounds, and physically prevent them from leaving. They're all stuck, so when Jenna reveals that her dad is in prison, the other teens begin to open-up.
The socially uncomfortable night takes a sinister turn when a town vagrant, VICTOR GRAHAM (47) crashes through the campsite, extinguishes their fire, and runs off, only to be gunned down by two thugs with automatic rifles. The teens witness the murder. Jenna, the smartest in the group, takes command. She takes photos of the shadowy killers, and when the thugs leave, Jenna and the others investigate the body to get an ID. Carlos secretly robs Victor of a thick roll of bills, and quickly loses it.
The teens try to escape the cemetery, but the spirits seem to pull them back. The killers return to burn and bury the body, with Jenna documenting the crimes. The teens can't escape the cemetery, because the killers may be waiting for them. Snuggling eases the tension and fear. In the coming-of-age backstory, bonds from between Jenna and Carlos, Desi and Brittany, and between Sammy and Martie.
Dawn brings more danger to the teens, as one of the thugs returns to find Victor's cash. The teens, armed with wooden spears, and with the help of the spirits, overtake the thug, who Jenna recognizes as her UNCLE JOHNNY (40). The POLICE CHIEF (55) arrives, but when he shoots Uncle Johnny, the teens find themselves in a hopeless situation. The Police Chief is the town's crime kingpin. Again, the spirits help the teens out, as Jenna, the master detective, uncovers how her father was framed. The FBI arrives to arrest the Police Chief, and later, Jenna finds the thick roll of laundered $1,000-bills. Jenna's father will be released from prison, and all ends well for "the Potter's Field Six." Back to Love Terrors: The Potter's Field Six Logline
Drone On Trial synopsis: A four-foot wide, six-propeller, military Drone named the Peacekeeper-0608 is powered-down in the center of the courtroom. It's fully loaded with a rifle and two small but deadly missiles. In walks the plaintiff, a meek Syrian woman, HALI BASSIM (28), gorgeous in a Hijab (head scarf) and flowing black gown. Her innocent civilian husband and baby were murdered by the Drone following 131 successful terrorist kills. Her assigned lawyer is a nervous, African-American, first-year lawyer, DAMEON HARRISON (28). The defense table includes MARY KOWALSKI (30) the Drone's software designer, and PETER SAMUELS (22) the computer programmer who operated the Drone. They're represented by a slick, experienced lawyer, REDMOND DAVIS (50). The JUDGE is Major Harlan Foster (60), in full-dress uniform. The Judge's digital bailiff is ALEX, a glorified Google Echo device to save court costs.
From the opening statements of the defense attorney, things look hopeless for the plaintiff. The prototype Drone is hugely successful in finding terrorists with enhanced facial-recognition technologies. It's equally efficient in eliminating enemy combatants with its powerful weapons. However, for unexplained reasons, the Drone becomes a real monster in the courtroom. It takes flight, shoots the brash defense attorney, controls Alex's voice, and puts the courtroom on a prison-like lock down.
The Drone demands the trial continue, and it forces Dameon to argue only for the defense. Hali must represent herself. Fearing for their lives, the trial presses on. The Drone operator, Peter, brags about the Drone's artificial intelligence. It now deploys on missions by itself. Peter, who takes no personal responsibility for accidental civilian deaths, is the next to be killed by the Drone. Mary, the software engineer describes her role in designing and programming the Drone, and has second thoughts on the monster she created, but she is the next to be shot dead.
The trial is forced to go on, and the Drone gets more agitated. Hali and Dameon plea their cases as best they can under the circumstances, until the Judge is killed by the Drone after divulging that the entire case was a sham: the verdict of not-guilty was predetermined from on high.
Hali and Dameon are determined to survive. They change their appearances with makeup to confuse and wear down the Drone. Hali shorts two electrical outlets to prevent the Drone from recharging. In a last-ditch effort, they start a fire to set off the fire sprinklers. In the end, the monster Drone chooses not to self-destruct, and helps the lone survivors, Hali and Dameon, escape. But GENERAL TAPPIN (55) arrives on the scene and he's furious! To save the Drone Program by blaming a suicide bomber (Hali), he resets the self-destruction sequence on the Drone. KABOOM! Back to Drone On Trial Logline
Mountain Mysteries synopsis: Young Deputy Sheriff, ELLIE MAY LYONS (25), isn't the best-dressed or subservient law enforcement officer in the mountains of Colorado, but she exudes the talent and tenacity for solving crimes. When the ski town's 92-year-old historian (CECIL) is shot at an old gold mine, Ellie's boss, Sheriff HANK PORTER (45), quickly assumes it was a stray hunter's bullet that killed him. He wants the case wrapped up before the Founder's Day Picnic and 1890s-baseball reenactment the next day, but Ellie has doubts, as a few "townies" may have lots to gain by the death. Meanwhile, the victim's 95-year-old drunken sister (WINNIE) reports a lost "Cat," which we learn is a ten-pound gold nugget, missing for 130 years.
The new Middle-eastern, female "DOC" in town, Ellie's confidant, also serves as the town's coroner. Things don't add up for her either. The townies with the most to gain from Cecil's death include: TONY (40), ski-bum living in Cecil's barn; DERRICK (40), the African-American donut store cook; ROSA (35), a sultry museum volunteer; and DELANO GREEN (45), the town's richest banker and lawyer. Each has an air-tight alibi, being seen by Ellie or Hank immediately before or after the sound of a booming muzzle-loading rifle is heard.
Ellie filters through carefully conceived lies, as dark secrets of the past emerge putting the current events into a sinister perspective. Tiny inconsistencies and departures from normal behavior begin to lead Ellie from the stray-bullet theory to a well-planned, well-timed, premeditated murder. The town's Founder's Day Picnic and historic baseball game brings all the suspects together, and Ellie uses the game to her advantage, picking away at her prey. Ellie also meets a former major league baseball player, TRAPPER JACKSON (35), who is mysteriously playing incognito for the Old-Timers, and may be another suspect.
Ellie proves Cecil's death occurred an hour earlier than assumed, but without the murder weapon, she has no case. Ellie gathers the suspects at the donut shop, and goes overboard with accusations. Hank is unsupportive, and it looks like someone will get away with murder. But Ellie's revised timeline and speculation about Cecil's death have struck a nerve, and Delano sneaks off to dig up two buried rifles near the old mine. Ellie and Hank capture Delano as the mastermind of the near-perfect murder.
The celebration is short-lived. Immediately after Winnie's lost Cat (gold nugget) is rediscovered in the cradle's pillow, Ellie gets a disturbing call from Sheriff Hank. During the night, the rifles and shovel were stolen from the trunk of Hank's patrol car. Critical evidence disappeared, coincidentally timed with the reappearance of a certain retired baseball player. Back to Mountain Mysteries Logline
Terminally Séanced synopsis: CHRISTI BENSON (28), an attractive blonde widow of her late 80-year-old billionaire husband, is required by the will to hold a séance with those inheritors named in the will. Included are handsome, professional singer and Scientologist, JOHNNY MACK (40); rugged BUCK STENSON (40), the deceased-man's favorite safari guide and fellow trophy hunter; and FATHER PAULO CERONI (80), a Nigerian Catholic priest from Rome. The hired medium for the séance is MADAM VERONA (60), a gray-haired gypsy covered in colorful cloaks and a veil to conceal her face.
The famous singer, Johnny, is immediately uneasy with simple gusts of wind. When the fireplace tools rattle, a bell slides across the table, and the table shakes spontaneously, he panics, breaks out in hives, confesses to being a Scientology recruiter, and races out of the farmhouse in shock. He is automatically disinherited for leaving.
Later, Father Ceroni faces the same fears he did as an exorcist. The elderly priest, weakened by previous heart disease and a pacemaker, grows uneasy about the seemingly paranormal activity. The priest becomes overly fretful, and suffers a fatal heart attack when his pacemaker mysteriously fails.
With each injury or death, Christi is sympathetic and comforting. Buck, the trophy hunter, refuses to be intimidated by paranormal activity. He needs the money. However, three black widow spiders emerge from under his chair, and he suffers what he thinks are three bites. He races out.
As human casualties mount, Madam Verona gets more suspicious of Christi. Finally, Madam Verona removes her veil and wig, and reveals herself as a professor who debunks mediums and faith-healers. The ruse does not sit well with Christi, who shoots the medium/professor in the stomach with a derringer. In races dowdy local sheriff, Ellie May Lyons (35), who struggles to put together the events of the evening.
Johnny returns as the perfect dupe for Christi's plan to become the sole inheritor of her husband's riches. Johnny is exposed as a gullible fool, but isn't everyone? In the end, the Sheriff foils Christi's four near-perfect attempted murders. It is all a trap. However, the sheriff is shot in the stomach by Christi, who tries to make her escape, only to be caught in trap set by the sheriff. Back to Terminally Séanced Logline
Milkmen? synopsis: It's in Tahoe City, California, where three fun-loving unmarried milkmen, ACE (25, white), PONCH (23, Middle-Eastern), and CLUTCH (21, black), are doing their best to destroy the myth of the early-morning milkman. Ace's conniving boss, Mr. ANDERSON (50), at corporate headquarters in Sacramento, tires of fielding complaints of late deliveries, and is about to buy-out Ace's franchise. The milkmen decide to hire one "responsible milkman" to save the business.
Enter a beautiful, no-nonsense Latina, Martinique (MARTIE; 24), who attempts to get the dysfunctional, boyish milkmen to grow up and work harder. Tensions mount, and things get worse when Martie's MAMA (50) moves in. She's a Spanish-speaking, knife-wielding sleepwalker from Folsom Prison, who insists on cooking breakfast at dawn. The milkmen assume Mama was an inmate at Folsom, and they fear her, but the men don't want to lose Martie, their best milkman.
Early rising helps the business improve, but at some personal costs. Ace's girlfriend, CRYSTAL (24), is jealous of Martie, and demands to the red-neck Sheriff that Mama get deported. The milkmen are torn between providing sanctuary for the immigrants versus returning to their partying ways. In the chaos, Mr. Anderson goes after the business for himself.
Only marriage can keep Martie in the country when her educational visa runs out in sixty days. Her easy targets, the immature milkmen, bet on their "Worst Date Ever" challenge to thwart Martie's plan. The dates are disastrous, and Martie loses hope. Then comes word that Martie's PAPA (55), who looks like an infamous drug lord, arrives from Mexico to persuade Mama and Martie to come home.
Relationships gradually improve as Martie gravitates to Ace, Clutch meets the Sheriff's 17-year-old daughter, Lilly, at an awkward AA meeting, and Ponch peruses the nutcase, Crystal. Then Martie audits Mr. Anderson's shady billing practices, and Mama is captured by the Sheriff for deportation. This sets up a showdown at the Sheriff's office.
The business would be spared if advanced sales increase ten percent. A new ice-making machine may provide the new product the business needs, and ice orders look promising. Martie and Ace orchestrate the business comeback of a lifetime, and even have time for little romance before the showdown.
At the Sheriff's office, we learn Mama is simply a cook at Folsom Prison, not an inmate. Mr. Anderson is a white-collar criminal. And Papa isn't a drug lord, he's just a tequila-selling Baptist. Love fills the air until Martie learns of the "Worse Date Ever" bet, and storms away from Ace. However, all is not lost. One Lake Tahoe sunset on the beach sets the stage for a wedding, and everyone lives dysfunctionally ever-after. Back to Milkmen? Logline
Unacceptable Cargo synopsis:  COSY (24), a beautiful Nigerian woman, follows her bossy best friend, AYO (25) to the mountains of Colorado, USA, on a temporary-worker program. Cosy dreams of a better life and achieving the American dream. Instead, she finds low wages, slave-like working conditions, and outlandishly high prices for rent, food, and utilities at the hands of her nemesis taskmaster, MS. HECH (44), who is little more than a heartless human-trafficker. After an attempted sexual assault by the staff's pilot, RJ (45), Cosy steals the pilot's expensive coat and escapes across snow-packed mountains to Denver. The coat, however, contains money and the pilot's smartphone with photos that document sexual abuse and incriminate the group's human-trafficking activities. Ms. Hech sends her Russian bodyguard, ALEXI (45) to retrieve Cosy and the phone. The chase is on.
Cosy escapes with the aid of a sympathetic FBI AGENT NEWMAR (40) and his friend, FATIMA (40), a U.N. official battling international crime and human injustices. For Cosy, freedom is worth dying for, and revenge is worth living for. It's up to her to prevent slavery in the 21st Century.
Back in Lagos, Nigeria, Cosy enlists the aid of her rookie policeman friend, CHINEDU (25), to track the Nigerians involved in the trafficking ring. The chase uncovers frightened government agents and secretive underworld characters, and spans from Nigeria's scenic national parks to trendy nightclubs in Abuja. Alexi gets help in the manhunt from thugs employed by the human-trafficking kingpin of Lagos, CHIEF HABIB (40).
Human trafficker's capture Cosy's two friends: Ayo, and a female hacker known as the KNIGHT (30), a former employee hiding from the Chief. Meanwhile, Ms. Hech and RJ have returned to Nigeria to expand their trafficking activities with the Chief. Simultaneously, Fatima fails to rally support for battling human-trafficking from the National Intelligence Agency and other government administrators. Everyone cares a little, but no one cares a lot.
Cosy and Chinedu enlist the help of Fatima and Agent Newmar to prevent the escape of RJ and his new lover, Ayo, at the Lagos airport. This sets up a dangerous showdown in Lagos, where Ms. Hech and Alexi use the Knight as bait for Cosy at Chief Habib's estate.
The underdogs, Cosy and Chinedu, rescue the Knight, and with the help of reinforcements, Agent Newmar and Fatima, capture Alexi and Ms. Hech. The Chief escapes in a fortified Hummer, but not before Fatima adds a tracking device. With the government's complicit support, Ms. Hech and Alexi will escape prosecution, riling Cosy and her gang. They take matters into their own hands to track down and kill Chief Habib, upending his human-trafficking empire. Cosy isn't done yet! She gains a new mission in life! Back to Unacceptable Cargo Logline
Death Coach synopsis: ELLEN RORKE (21) is a history major determined to trace her ancestry in Ireland of spring break, with the aid of her African-American boyfriend, RILEY JAMAINE (21), a handsome philosophy major. It's a cold rainy night when their taxi, driven by a crude gay Dubliner, CELESTINE O'OMALLEY (25), gets stuck in the mud outside their gloomy B&B. Ellen gets caught up in the folklore and assumes the Cóiste Bodhar (Death Coach) may be coming for her.
The owners of the dreadful B&B, ANNIE DORAN (75) and her brother, SEAMUS (77), are bitter for not being paid by the online booking agency. A tall, stone Irish cross in front of the cottage and a rocking cradle in the loft begin to divulge the eerie history of the cottage as a home for unwed mothers and their babies, where everyone led punishing, torturous lives, where runaways would have their kneecaps. Owners, Annie and Seamus both walk with a limp.
After a night of chilling stories and Irish whiskey, the three visitors wake to find their ankles are chained to each other. Matters are made worse when Annie learns Celestine is gay, and Riley is an atheist, and both get their kneecaps slammed by the butt of her shotgun. Attempts to escape are futile. A hidden drawer under the coffee table reveals darker secrets about Annie, Seamus, their "changeling" son, and the many deaths at the cottage. The captives are doomed.
A glimmer of hope arrives in the form of an elderly, slovenly policeman, OFFICER PADDY (61), who appears to help Riley escape. Office Paddy, armed with only a nightstick, explores the cottage in the dark. Ellen tells him about the shocking evidence in the coffee table drawer. Hope fades when Officer Paddy is captured at gunpoint by Annie.
Celestine painfully removes her chains and follows Riley's escape route only to find him face-down in the bog, lifeless, and with a bloody skull. She trudges back to the cottage to warn Ellen that Office Paddy is a killer, only to find Seamus being burned on the Irish Cross by Officer Paddy and Annie. Celestine is shot in her taxi as she runs over Annie and wounds Paddy.
Officer Paddy appears to befriend Ellen, but she is wise to him. She deduces that Officer Paddy is the "changeling" – the mentally disturbed son of the incestuous relationship of Annie and Seamus, and the cause of all the mysterious goings on. He attempts to kill her, but she kills him instead. Driving Celestine's taxi back to town, Ellen finds a stumbling Riley holding his bleeding head. They see the Death Coach coming for Annie, Seamus, Officer Paddy, and poor Celestine, while police cars come for them! Back to Death Coach Logline
Black Widow Journalist synopsis: In May 1968, Samantha (SAM) Eriksson (25), a conniving journalist on her first assignment for the Reno Examiner, is sent to write a "fluff piece" on multi-millionaire playboy, (CAPTAIN) George Whittell Jr. (86). She has no idea that the Captain is bunkered down in his impenetrable rock fortress on the shores of Lake Tahoe, confined to a wheelchair, and armed with a shotgun. The Captain welcomes the trespassing reporter with buckshot that sends her crashing into the stone stairway, knocking her unconscious. She wakes hours later in an opium den at the end of a six-hundred-foot tunnel with a bloody bandage on her head. Her troubles are just beginning.
Sam is brought to the Captain at gunpoint by the cook, HENRI, where she claims to be the Captain's long-lost daughter from a Cal-Neva showgirl. The Captain is suspicious and naturally curious about Sam, but unremorseful about shooting her. The Captain brags that he never worked a day in his life, owns most of the east side of Lake Tahoe, has no apologies for past indiscretions, and never plans to tell his life story to anyone!
Ugly truths begin to emerge about the Captain's past relationships with women and staff. His current nurse, RUTH, fearlessly protects his privacy. But Sam is determined to capture the Captain's wild stories, and she snoops around until his honest reflections emerge. The glorified poker games he had with Howard Hughes and Ty Cobb were not as reported. Injuries leave a proud man wheelchair bound and dependent on others. State officials and real estate developers are continually after his land. And the Captain learns that a deadly form of cancer, melanoma, is devouring his body. While the Captain ponders his past and current life, Sam learns that two other famous people she interviewed died within a year. She is the Black Widow Journalist, and the Captain is trapped in her web.
Sam gives the Captain an opportunity to set the record straight before dying, despite everyone learning she lied about being his daughter. Amid the overly protective staff, a land-grabbing lawyer, Nevada's Governor, and the Captain's failing health, Sam pieces together the telling biography of a complex, sometimes well-intentioned human being. She makes her new friend a promise not to publish the story for fifty years. On one level, the "Black Widow Journalist" is a fictional story of a reporter's last interview of the real-life multi-millionaire recluse, George Whittell Jr., and his legacy in helping to protect Lake Tahoe. On a deeper level, people like Sam are badly needed to awaken our conscience, forcing us to come clean in our "exit interviews," so that the world can learn from our triumphs and mistakes as human beings. Back to Black Widow Journalist Logline
Rope Burn synopsis: In March, 1998, HERMAN MALONE (50), finds his communication business targeted for massive contract cuts at the hands of a Fortune 500 company, American West (names have been changed). Herman feels like he did when two white cops chased him into a swamp and out of Arkansas 30 years earlier. However, Herman finds he is not alone, and that several African-American small contractors and subcontractors have recently suffered the same fate at the hands of the corporate giant. It's David(s) versus Goliath. Racism has been kicked upstairs, where it's much harder to prove in a court of law.
Denver Post business news editor, ROBERT SCHWAB (40), gets wind of the story, and seeks the truth, but Herman doesn't like reporters, and their relationship is off to a rocky start. As financial troubles mount for Herman's company, he realizes that he can't face Goliath alone. With four other "plaintiffs," and a small, helpful story in the Post, by Robert, Herman is convinced to have his day in court.
America West CEO, SKYLAR BAINES (50), is driven by profit and a pure corporate image. He assigns the case to his top hired gun, a bulldog of an attorney named EMERSON HARRIS (45). Emerson has never lost a case, and settles most of them before they reach trial to keep America West's image squeaky clean. One by one, he intimidates Herman's co-plaintiffs in settling, and Herman is alone. Even Herman's wife, PAT (45) leaves him before the trial, leaving Herman with one confidant, Jennifer, the crusty Post reporter, Robert, and the Lord to lean on.
Herman, alone in court, doesn't stand a chance. His slipshod, drug-addicted attorney, BILLY PARKER (40) is in over his head. The African-American judge, MILES JACKSON (42) appears to be on trial too, as America West is found innocent of all charges. However, one juror, LAURIE JAMESON (30), sees solid evidence of discrimination and a mistrial must be declared. It's a moral victory for Herman who has lost everything but two friendships and his faith.
Herman seeks refuge in the house of the Lord. His minister, FRANK JONES (50), consoles Herman with the story of Job. Job lost everything but his faith, and was rewarded with twice his fortune. And, as prayers would have it, Herman's company is awarded a large new contract for communications at the new Denver International Airport, and America West goes out of business, bought out by another corporation. Faith, and faith is justice, go a long way! Back to Rope Burn Logline
Rock Springs synopsis: Beautiful electronics engineer, HWEI (30), in a large smartphone factory in China, learns late from her supervisor and boyfriend, MR. XU (35) that her mother died on their rural farm. Mr. Xu, reluctantly grants three-days off for Hwei to settle her affairs. Hwei finds an empty farmhouse, and learns that her mother left her only a ceremonial candle, covered with the symbol for Yin, and her great-grandmother's journal written in English in 1885. The journal recounts her great-grandmother's dangerous American trip from San Francisco to Rock Springs, Wyoming, after Chinese coal miners were massacred by whites. Hwei's yearning for an adventure, is fueled and funded by a raw diamond she finds inside the Yin candle. There must be a Yang candle somewhere. And who has her great-grandfather's gold watch?
Despite the threat of being fired, and the prospects of losing a boyfriend, Hwei decides to retrace the journey. She sells the diamond to a sinister old jeweler, MR. JUNG (75), and flies to San Francisco to take the train east. She shares journal pages and scenic photos on a blog with her friends at the factory. Factory supervisors expect dissension due to the blog, but they find increased productivity.
We follow Hwei's two adventures; one dressed as her great-grandmother in 1885, and one today, over the same geography, but separated by 131 years. The historical journey is filled with a hired thug named XAING (40), a wimpy anti-hero named YINGLIE (30), and the hate-filled white coal miners who perpetrated the Massacre. Hwei's present journey includes a train ride with handsome private investigator, BILL YONG (30), who works for Mr. Jung, demanding text messages from her supervisor, and a corporate boss, DESMOND SALAZAR (60), tracking Hwei to regain "control" of the plant.
Danger escalates in the early journey, and suspense grips in the modern journey as we near Rock Springs. Hwei, as her great-grandmother, survives a kidnapping and assault looking for her great-grandfather, while Hwei in the present is deceived by Bill, robbed by Mr. Jung, and disillusioned by Desmond. Both have to battle the elements, bad guys, and the times to survive.
In Rock Springs, we relive the horrible massacre in 1885 that left 28 Chinese laborers dead, many more injured, and 75 homes burned to the ground, all because cheap foreign labor affected jobs for whites. We learn that justice was never served. However, Yinglie gains courage and with Hwei's help, they defeat Xaing.
In the present, Hwei begins to trust Bill, and together they track Mr. Jung, find her great-grandfather's gold watch, and recover the Yang candle. Hwei quits her job, and returns to China as an adventurer and writer. Bill joins her for a happily ever-after ending.
Back to Rock Springs Logline
Belize Heat synopsis: THADDEUS LAKE (32), a handsome mixed-race Detroit detective with exceptional hearing, on loan from the London police department, is awarded a citation for "Detective of the Year."  Later that day, he takes several bullets for a prominent billionaire and spends three weeks in the hospital. Forced to retire, and hide from vengeful gunmen, Thad decides to relocate to the small, Central American country of Belize. He'll have to leave his identity and girlfriend, Detective WIGGENS (32), a cute brunette behind. However, as a parting gift, the billionaire, whose life Thad saved, presents him with an undisclosed amount of cash and credit from the Bank of Belize.
Once in Belize, he becomes THAD PERKINS, and hires a local Mayan cabdriver, IKAL EK (30), to be his personal driver and confidant. Things go smoothly until Thad meets San Pedro Police Chief, PENELOPE DIAS (35), a beautiful Creole woman with a Jamaican accent and severe memory problems, but a keen eye for catching criminals. Thad invests in a local coffee shop in Belize City because it's the only place in the world where he fits in among the clientele. He befriends the barista, MAMA EBOE (55), a spiritual Creole monarch, who "sees things;" and a ten-year-old ORPHAN GIRL who steals tips and your heart. An assortment of believable, but oddball, characters round out Thad's new crew, from PULU (30) the gregarious Coroner, to Antoni (25), the doting but protective gay desk clerk at the resort.
It's clear from his first day in Belize that Thad will not get to retire or recuperate. He's tossed into the investigation of a murdered Customs Agent. However, getting to the bottom of the crime and corruption in Belize is like peeling back the layers of an onion, only to find it's a never-ending job. Thad's sense of justice and remarkable detective skills won't be put to rest.  He chivalrously volunteers to work with Penelope to solve crimes involving illegal exports, drug cartels, human trafficking, extortion, gang activity, terrorists, and good-old fashioned murder. While Thad himself is the target of killers from Detroit, he, Penelope, and the cadre of misfits track down culprits through jungles, over Mayan ruins, into coral reefs, and across Belize.
Belize Heat showcases a unique multi-racial and multi-cultural perspective on an eclectic group of strangers working together to solve crimes to protect their Caribbean paradise. Back to Belize Heat Logline
Becoming We synopsis: RUFA "DOC" KALKHAN M.D. (29), whose Muslim beauty is only enhanced by wearing a hijab (head scarf), rides a Greyhound bus to Denver, in the opposite direction of her arranged marriage ceremony. Rufa doesn't know she is being followed and photographed. A redneck passenger dives at her grandfather's medical bag thinking it's a bomb, spilling the contents. Rufa bursts into tears. She never fit in at med school, she's $200,000 in debt, she's never dated, and she's not pleasing her parents. An ever-smiling, somewhat-awkward farmer, SAMMY (23), comforts Rufa, and convinces her to spend Christmas Break in the ski town of Breckenridge with his friends. Rufa, having never seen snow, just wants to get as far away as possible from her upset parents and fiancé in New Orleans. However, her few days in the mountains is anything but a winter vacation.
Rufa finds there is no room at the inn. Instead, she's stuck with Sammy and his three roommates in a dump of a house. BURNER (28), a fearless Jewish snowboarder, parties like there's no tomorrow. SOCCER (30) is a Belizean bartender who has a title for her novel and little else. OLLIE (34) is a professional freestyle skier at the end of her run. Rufa must quickly learn to reach outside her comfort zone to survive. Over the next three days, Rufa excels at a local doctor's office, adapts to the western custom of shaking hands and hugging, frequents a bar (without drinking), and befriends her wild roomies, who don't know what to think of their new Muslim friend.
As Rufa learns she is being tailed by a private investigator, her parents visit Breckenridge to bring their daughter home. YUSUF KALKHAN (54), a successful divorce lawyer, and his wife, SHATHA (47), see only the pragmatic benefits of the arranged marriage. They had no idea Rufa would fall in love, especially with the irresponsible snowboarder, Burner.
When a policewoman, CINDY (35) forces Burner to quit drinking and perform community service teaching disabled kids to snowboard, many lives are changed. Rufa smiles more than ever. She finally comes of age on a real date. Her new friends mature, too. Soccer gravitates to Cindy, and Ollie and Sammy courageously move on from their ski-bum lifestyles.
Still, Rufa's culture demands conformity and obedience, and she surrenders to her parent's wishes. Rufa is about to return to New Orleans to get married, when Burner transforms into the man of her dreams by helping others. When Rufa finds out that her fiancé arranged for the private investigator, she reaches a turning point. This is a heartwarming story of gaining tolerance, respect, and acceptance in the world, two people at a time. Back to Becoming We Logline.
Luke Stone and the Secret of the Golden Buddha synopsis.  In Ocean City, New Jersey, in 2005, ELIN GRUDEN STONE (82) recalls the most exciting weekend of her life. We flashback to July 3rd, 1941, when young history professor, LUKE STONE (25), is eager to test Jacques Cousteau's latest Aqua-Lung and retrieve a 500-pound Golden Buddha from the Sindia, a shipwreck just 50 yards offshore. However, Hitler wants the Golden Buddha for his art collection, and Japanese spies want two 40-pound Jade Dogs buried with the Golden Buddha for their emperor. Luke reports seeing a German U-Boat on his first dive, and the government sends a strong-willed rookie agent, ELIN GRUDER (23), to assess the claim. No one believes Luke, opening the door to enemy spies, who are after Luke's new diving gear and the treasure.
Luke is chased by two German THUGS (30) under the direction of U-Boat Commander, FRITZ WOLF (35). Luke battles German sympathizers at every turn, including Elin's Papa, HEINZ (50), and members of the Hitler Youth. At a local Biergarten, Luke uncovers plans to arm German sympathizers, but he gets little help from Elin's supervisor, FRANKY (30) and his partner, MORT (35). Fritz and the Japanese spies steal Luke's new Aqua-Lung, and the race for the treasure is on.
The Japanese spies hunt down survivors of the 1901 shipwreck for information, while the Germans prepare for a Bund Rally (allegiance to Hitler). Along with the feisty Elin, Luke faces additional obstacles at every turn: a Nazi wrestler, BIG OTTO (30), a double-agent (Franky), and Elin's kid-brother HANS (18), who is in the Hitler Youth. With assistance from John D. Rockefeller, Jr. (JUNIOR; 66), Luke and Elin take their case to FDR's Chiefs of Staff, but still, no one believes them.
Luke and Elin find love as they are continually hunted by Nazis, but their situation appears hopeless when the Japanese spies kidnap Elin's mother.
The first showdown is the night of July 4th; the Bund Rally. Fireworks fly as Luke foils Fritz's plans to distribute rifles to the crowd. Elin, her Papa, Hans, and pro-U.S. Germans help. The second showdown is the sunrise dive on the Sindia. Luke must stall the Nazis and Japs, despite Elin's parents being held at gunpoint in view of the dive site. Luke leads the treasure hunt, with Fritz and the Japanese spies armed with explosives and spearguns. The explosives open the Sindia for a glimpse of the Golden Buddha. Luke battles underwater to protect the treasure as the U-Boat closes in. In the end, Luke saves the day, the treasure remains buried, and help from FDR finally arrives. We flash forward to meet OLD LUKE (84) who shows old Elin a new plan to retrieve the Golden Buddha! Back to Luke Stone logline.
Rescue Me Twice synopsis: Three former military operatives have to put their emotional issues aside to rescue victims of human trafficking around the globe, and capture those responsible. The team is led by RHONDA BUTLER (35), a fiery black woman with a dark personal history. She's joined by TREY STENSON (28), a rich, religious Texas cowboy out to save the world, and Lin Su (25), a beautiful Chinese-American who previously washed-out of the military and a TV-reporting job. They are funded by LEXI WORTHINGTON (70), whose foundation wants to put a dent in the $32 billion human-trafficking industry. The "field operations" are based on actual human-trafficking cases.
The team's recent operation in West Africa is disastrous. Five young girls are rescued, but the ringleader, MBEETU (50), escapes, hires more goons, and kidnaps twenty girls in retribution. Rhonda is distraught to learn that Mbeetu shot a 12-year-old boy-soldier (TEWDROS) in the stomach after the boy failed at guarding the girls the night before. Mbeetu also killed the boy's family to prove that fighting human trafficking in the region is futile. The rescue team's emotions are at an all-time low.
Lexi Worthington creates a high-tech "Rescue Room" and hires three young computer geeks (Rosa Sanchez, Jan Rejmanek, and Bret Munson), former-trafficker (Willy Leyman), and a wealthy retiree (Ted Reynolds) to ensure future operations are more successful. The next field operation goes a little smoother as Rhonda and her team follow human-traffickers from Bucharest to Paris to capture the bad guys and rescue kidnapped children. However, Trey discovers that his adoption by rich Texans has masked deep personal feelings for the Central European orphans he's rescuing. He was one of them.
The next mission involves the leading trafficker in the world, known as the Godfather, who ships millions of poor Bangladeshis to Malaysia for slave labor and the sex-trade. The team goes to great lengths to capture the Godfather in a brothel in Teknaf, Bangladesh. But the mission takes its toll on Lin, who relives her TV reporting of the devastating 2013 fire in a garment sweatshop that killed over one thousand underpaid laborers, many of them children, so Westerners can buy cheap clothes. Lin feels the full emotional weight of personal responsibility.
The team returns to the States to fight human trafficking here. The target is a madam known as Tencha, the ringleader of the largest human-trafficking ring in Texas history. Tencha earns millions by smuggling young, pretty, illegal aliens from Mexico and locking them in rooms behind a bar in Houston. But Rhonda's past is revealed when she finds that one of the victims is a very young girl. Rhonda collapses. In the hospital, Rhonda's own history of abuse unfolds, but she recovers more determined to attack a beast that got away: Mbeetu.
Rhonda devises one final mission to bring Mbeetu to justice, save twenty additional young girls, and rescue Tewdros for a second time. Using disguises and cunning, she and her team are successful. Now the long process of healing begins.
Our story ends with sad reminders. The human-trafficking cases were real. The industry flourishes with high demand for cheap garments, food, electronics, and the sex-trade around the world. There is no "Rescue Team" or "Rescue Room," but there should be. Return to Rescue Me Twice logline.
The Trophy Hunters Synopsis. Two crazed scientists invent invisibility cloaks for military applications, but they have one small problem; they are difficult to see out of at night. They decide to test them with vendetta killings of trophy hunters. Enter a brilliant, sometimes bitter, Latina paleontologist, Alexandra (ALEX) Sanchez (33), who makes an alarming discovery at a mastodon dig site on the other side of the continent: a remote Pacific Northwest island. The fossil has a surgically removed leg, and may be missing its skull and tusks. It's Christmas Break, so Alex is joined on the island by her team of fossil hunters, including: elderly mentor, Professor HENDRIX (75); research assistant MARTIE (26); and two college students: TREVOR (19, black, secretive) and comical SUNNY (19, half-Asian). The next day, the island's game warden HERB (65), is found brutally murdered, and missing his head and leg. In addition, the team's food is stolen, and all their mobile phones and electronic devices cease working.
Tribal detective, LINUS (35), arrives to investigate and to see his old flame, ALEX. They realize that the sadistic, well-camouflaged hunters are now stalking them. Only ALEX's dog, INDIANA, can sense them. TREVOR is murdered and dismembered ten yards away from them. ALEX deduces that metal attracts the killers, only after MARTIE's death and dismemberment reveals her titanium knee. Two interloping drug dealers (PAPA and JUNIOR), associates of TREVOR, bring rifles that are easily detected by the killers. One by one, people are murdered, with heads and legs taken as trophies. The killers always return to "clean up their mess."
Terrorized, starving, and cold, ALEX is determined to fight back, with the help of three sticks of dynamite taken to the island by HENDRIX, who is convinced that once the mastodon site (evidence of fossil poachers) is destroyed, the killers will leave them alone. HENDRIX blows up the mastodon site, and is genuinely surprised the killers attack him. The killers try different "baits" to lure the four remaining prey from two cabins. ALEX strikes back with dynamite, and one killer explodes, but gunfire sends her back into hiding.
On day three, the lone survivors (ALEX, LINUS, SUNNY, JUNIOR, and INDIANA) break for the dock. ALEX deduces that only people who have trophy-hunted defenseless animals are targeted by the trophy-hunters. JUNIOR, a previous trophy-hunter, sacrifices himself for the others with the last stick of dynamite. LINUS reveals he once trophy-hunted and refuses to board the ferry. He's right! These killers never leave a mess or loose ends to tell the story. We hear half-a-scream from LINUS. The "loose ends," ALEX, SUNNY, and INDIANA, must abandon ship to survive the last attack on the ferry, but they survive to tell the story. Return to The Trophy Hunters logline.
Resorting to Love and Violence synopsis: It's December 2019, and a counterfeiting ring in Mexico starts releasing the new U.S. $20 bills a month early, where few people know what Harriet Tubman looks like. Meanwhile, B-list movie actress, DANIELA (DANI) DIEGO (28) from Los Angeles, pummels her two-timing producer boyfriend, REX WELDON (50), and escapes to Cabo San Lucas for spring break using his time-share suite. There, she is the only eye-witness to a body falling from a luxurious penthouse at the resort. First to arrive at the scene is ERNESTO REYES (30), a handsome investigative reporter, with his curvy camerawoman, THERESA (26). Ernesto is smitten with Dani, but more tension than love is in the air. Resort night manager, MIGUEL (50) and a sultry maid, ANA (18), the counterfeiters, arrive next to quickly hush up what they call a suicide. Ernesto's father, Chief Detective ALPHONSO REYES (64) and his overweight partner, ROBERTO (35), arrive next and find the victim has no fingerprints. A murder investigation ensues. Ernesto convinces his father that Dani is a private investigator who could help solve the case.
The murder investigation hits several snags. The police need DNA evidence to ID the body. And distractions arise when the phony American money starts showing up around town, especially because Harriet Tubman looks more like Oprah Winfrey. Things get worse when an elderly crime boss known as "BONE CRUSHER," shows up to his penthouse in a power struggle with the head counterfeiter, a mysterious crime lord known as LA MANO (The Hand). Then Rex arrives at the resort to avenge Dani and meet with the vain La Mano planning his autobiographical movie. Dani, Alphonso, and Roberto go undercover at the resort to trap the two most-wanted men in Mexico.
Dani thwarts one kidnapping event by La Mano's henchmen, before being captured by Bone Crusher's men. She offers to uncover information about the film meeting between Rex and La Mano in exchange for her freedom. However, when Rex is captured by Bone Crusher's men, La Mano's men take Ernesto and Theresa as leverage against the local authorities.
When Alphonso learns that his murder victim is La Mano, Dani uses his severed head to quell a blood bath from La Mano's many supporters. Bone Crusher plans two escapes from the penthouse, but Dani chases him down on the beach, and Alphonso arrests him. Alphonso figures out how Dani killed La Mano the previous night and why she couldn't afford to let Bone Crusher get away. All along, Dani knew about Rex's meeting with publicity-seeking La Mano and about the price on La Mano's head, dead or alive. All she had to do was survive to tell about it. Back to Loglines.
The Last Nighttime Story synopsis:  No one remembers the last night their parents read them a bedtime story. Sadly, it just happens. However, one day, bickering twins, Alec and Brenda (9), and a few of their third-grade classmates, discover a few of their classic story books have inexplicably disappeared. To make matters worse, the twins discover several of their favorite bedtime books disappear the next night too!
Each day, more classmates appear cranky and tired, and some stayed awake half the night after being denied bedtime stories. Their teacher, Mrs. Scoggins, sees failing creative essays from her entire class. This is a disaster. Walking the one block home from school, the twins pass the Old Ancient Secondhand Antique Emporium and Junkyard on Last Street, owned by Old Man Rapple, and see many items that remind them of their missing books. They investigate, only to be caught by Mr. Rapple, and hauled off in a police car.
This means war! Third grade is a madhouse with so many students lacking sleep from being denied bedtime stories and books. The twins are hit with boyfriend- and girlfriend-issues they didn't know they had with friends, Willy and Chelsea. On Friday, the day of tests, a costume parade, and a class picnic, the twins take matters into their own hands.
The twins lead their classmates in the costume parade, not to the playground as designed, but to storm old man Rapple's place in an epic battle to rescue their precious bedtime storybooks. The kids, dressed like superheroes and heroes of every type, are armed with toy swords, plastic baseball bats, lightsabers, pirate swords, and every manner of childhood weaponry. However, the weapons are useless battling the junk. The tide changes when the twins remove the sword in the stone by pulling together. They storm the house with a final charge to save their stories, as Mr. Rapple, surprisingly, cheers them on! They recover their bedtime story books and more, and Mr. Rapple rewards Alec and Brenda with brass keys: the "Keys to Every Story" with a Beginning, a Middle, and an End.
However, the adventure of a lifetime remains in store for Alec and Brenda, who claim their story needs a true "End" to their unanswered questions. With their parents and best friends, Willy and Chelsea, the twins return to Mr. Rapple's junkyard and creepy old house that night to face their darkest fears, answer gnawing questions, and successfully end their story. That night, every child hears a fabulous bedtime story. Back to Loglines.
The Hobbyist Detectives synopsis:  In this spoof of TV murder mysteries, the world-famous mystery novelist and hobbyist detective, JEZEBEL FETCHIM (91; a dead-ringer for Angela Lansbury), is found stabbed to death in the sheriff's office of the quaint coastal town of Crabby Cove, the murder capital of America. An impatient inner-city detective, RITA DOWDY (30; black, bossy), quickly finds that solving the case won't be easy with seven meddlesome hobbyist detectives in town. JENNIFER, the Junkyard Detective (30; perky blonde); HANDSY, the Bakery Store Detective (30; perky blonde); FATHER BEIGE (60, Irish Catholic priest); ABERDEEN, the Flower Shop Detective (30; tall brunette); HANK, the Diner Detective (35; tall, dark, and handsome); ANNA LIZA, the Professor Detective (30; powerful, black); and occasional visitor NANCY DROOP (28; dresses like 14-year-old Nancy Drew), are determined to help solve the case with constant eavesdropping and quirky, nosy behavior. To make matters worse, the electricity is out in town, and Jezebel is starting to stink as much as the investigation does!
Luckily, the town drunk, DOC (57, looks 90), is also the County Coroner. He lives in the small apartment in the morgue, which is the basement of the sheriff's office. Doc offers less-than-expert opinion during the autopsy, while Rita tears apart the sheriff's office looking for clues and evidence.
Detective Rita finds that everyone has contaminated the crime scene and handled the murder weapon. Furthermore, town "secrets" emerge casting suspicions on all the hobbyist detectives, who all have the means, motive, and opportunity to commit murder. Everyone is a suspect, just as Mrs. Jezebel Fetchim would have wanted.
The Annual Crabby Cove Town Picnic is disastrous, given the plummeting population caused by the TV shows' weekly need for victims. However, in keeping with TV tradition, Rita gathers all the suspects to the sheriff's office that night for a mock trial to unveil the murderer. With Rita as the prosecutor, and tipsy Doc as the judge, differences between TV murder mysteries and real-life murders are exposed in a humorous fashion. Accusations fly, and tensions rise, and a fight breaks out before Nancy Droop dives in the doorway to tackle Rita.
We learn Nancy is really 28 years old and an agent for the FBI, tracking Rita for a string of suspected murders. The Hobbyist Detectives unknowingly employed their entire arsenal of TV murder-mystery tricks: harmless distraction, misdirection, multiple suspects, and late-arriving clues, to help Nancy Droop solve the case. Rita is unable to pin Mrs. Fetchim's murder on any of the detective-wannabes. Instead, Nancy and the wannabes frame Rita for the murder, and she stupidly confesses, proving that no one ever uses their "right to remain silent" on TV murder mystery shows.
Notes: Cast of 10 actors, no extras, no EFX; 4 locations (90% in a sheriff's office). Back to Loglines.
Mountain Matchmaker synopsis:  Having a "pre-mid-life crisis," inner-city attorney, CHRIS ROSS (30), quits his job to become an investigative reporter set on bringing down a new online matchmaking site linked to a mountain campground: Camp Patibility. Chris, who has never camped, borrows an antique pup tent and takes up camping despite the prospects of bears, sleeping on dirt, and killer chipmunks.
The ruggedly handsome director of the camp is LANCE BOONE (35), who is overly proud of his matchmaking business for rich people with huge tents and lonely hearts. He checks in each of his six guests, who have previously completed extensive online questionnaires and paid $600 to meet their "match." We learn that BRET O'BRIEN (35; tall Irishman) is surprisingly paired, by the computer, with an aging blonde bikini model and exhibitionist, SANDY MAHONEY (28). Sandy's best friend, LUPE MEDINA (28), a pretty, but introverted, third-grade teacher, is skeptical about being paired with ARTIE ROSENBLUM (32), a short, wimpy diamond dealer. Chris is shocked to be paired with DEBBIE CHONG (30), an Asian "Goth" beauty with short, black hair and many tattoos and piercings. The first night is disastrous, as the campers question the legitimacy of Lance's matchmaking operation. Everything unravels when Lance admits he created the camp to meet women. Furthermore, no one can leave the camp, because a windstorm has blown trees across the road. Then it rains, and Chris's old tent leaks.
The second day is worse. Pizza and donut deliveries have ceased, and tensions rise. Chris's girlfriend, SHEILA (26) visits after a 40-mile ride on a dirt bike driven by her new bodybuilder boyfriend. She exposes Chris as an investigative reporter, and the campers shun him. He apologizes, and works to regain their trust with humor and resourcefulness. Lupe proves to be equally resourceful, and highly skeptical about computerized matchmaking.
Lance suddenly becomes heroic, and starts the long hike for help. Meanwhile, Lance's sworn new love from last weekend, MARILYN (30, full-figured woman in a wedding dress) hikes in from the other direction with rescue pizzas. Lance returns un-heroically, admitting he hates camping worse than Chris. Lance blows a proposal opportunity with Marilyn, and admits failure, until he learns that Marilyn stills loves him, and she's extremely wealthy.
With all the chaos and craziness of the two-night campout, other tiny, gnawing personal secrets are slowly revealed around the campfire: Lance's real name is Herman; Debbie is gay; Sandy is retiring from bikini modeling; Artie is stalking Sandy's smile; Lupe is a little lonely; and Bret is a cross-dresser. Around the last campfire, Sandy gravitates to Artie, Debbie warms to Bret, and Chris declares his love for Lupe. Camp Patibility is a huge success, thanks to the Mountain Matchmaker. Back to Loglines.
Haven Gotta Clue synopsis: Sheriff ELLIE May Lyons (35) is happy in the little mountain town of Haven, Colorado. She's like a daughter to BARRY GOLD (60) the gentlemanly proprietor of Gold's Casino, Saloon, Hotel, and Restaurant. However, no one will get much sleep when a body is found behind Barry's bar during the second annual Crime Scene Investigators conference. Luckily, Sheriff ELLIE has plenty of help to solve the murder, including the handsome Detective FRANK Redman (35) from CSI-Los Angeles, and the famous and debonair CSI-New York Detective THURMAN Slate (55). Ellie had a bit of a crush on Frank last year, and Ellie admits she was a little disappointed when the two unmarried detectives show up with their sexy partners. DIANE Ireland (38) is also single, and after her partner, Frank. Diane views Ellie as a frumpy, Andy-of-Mayberry-type public servant, but as a competitor, nonetheless. BEA White (26) is Thurman's assigned partner for a little over a year. Bea is married, but can't hold her martinis, while Thurman, divorced three times, is frustrated that he can't hold Bea. Personalities clash even more when Ellie needs their help to solve the murder, because the victim has no ID, no money, no car keys, and no jacket.
Like the old days, the saloon remains the heartbeat of the town. This night, Gold's Saloon stirs up laughter and vitriol, romance and sex, and good and evil. Ellie and her big-city detective friends soon realize that solving a murder in a small town is far more challenging without a handy coroner, fingerprint and DNA labs, and all those fancy computers found on all the major CSI TV shows. But the saloon contains everything that Ellie needs, as the detectives are drawn to a dead body like horseflies to wildflower honey! Ellie's innate curiosity and unorthodox interrogation methods begin to unveil tiny irregularities, and inconsistencies in the behavior of the detectives, which lead her investigation in a myriad of misdirection. Nothing makes sense, and she's over her head, but she's not a quitter!
Over the course of one sleepless night, the four big-city detectives slowly degenerate from helpful advisors to untrustworthy suspects; especially after Barry's priceless silver dollar collection goes missing. Everyone has secrets. And little lies, inconsequential when Ellie first hears them, begin to reveal the ugly truth. However, Ellie in her bathrobe and pink-fluffy slippers may be no match for the handsome, sexy, and impeccably dressed detectives from New York and L.A. But who is playing whom? In the end, Sheriff Ellie May Lyons uncovers the whereabouts of Barry's silver dollar collection, and captures a murderer, a thief, and a rapist among the five other people in the saloon. How'd she do it? Haven gotta clue! Back to Loglines.
Twelve - My Age of Reason. There comes a time in everyone's life when they cross a threshold from childhood to adulthood; when they quit believing everything their parents and teachers tell them; and when they unexplainably devolve from being a nice, sweet kid to being a smart-ass. The year is 1964, and the day before TOMMY STOHLGREN's twelfth birthday, he finally speaks up to the nun in religion class, proclaiming that if God was all-loving and all-merciful, then there could be no Hell. His logical reasoning clearly is unappreciated by SISTER MARY-SOMETHING, but it does raise a smile from his classmate, STEPHANIE CROMARTIE – a girl! Tommy notices girls for the first time, even as he is dragged by the ear to MOTHER SUPERIOR'S office. Tommy's troubles are just beginning, but he gets a lot of help from his four ill-behaved brothers. JIMMY (13 ½), GEORGIE (10 ½), JERRY (8 ½), and BILLY (almost 7) attend the same Catholic school, and share the same bedroom in their small house in Oakland, California. The comical and introspective week that follows will change Tommy's life forever!
Tommy's twelfth birthday is especially memorable. He gets a black eye at breakfast, a bloody nose at lunch, and after dinner, his brothers blow out his birthday candles, scorching his face with hot powdered sugar. However, in the school library that day, he discovers that age twelve is the Age of Reason. He begins to use philosophy and logic to question everything. Meanwhile, Tommy's irreverent brothers and friends hasten his coming-of-age. The shenanigans of everyday life in this Irish-Catholic family are jaw-dropping and hilarious.
Tommy's mind fills with questions and doubts about the only religion known to the family for generations, even as he and his best friend, JOHNNY GIUNTOLI (11 ½), are practicing to be altar boys. A day later, Tommy and his brothers dine-and-ditch from an ice cream parlor. The following day, the act of confession presents funny and awkward moments with FATHER MURRAY (30), as innocent questions challenge the young priest. Friday morning, Tommy's first Mass as an altar boy is a comical disaster where "Dominus vobiscum" conflicts with Do Wha Diddy. That afternoon at the Altar Boys Picnic, Tommy accidentally touches a girl's breast for the first time, as his mind contemplates the existence of Heaven and Hell.
By the end of the eight-day period, Tommy trades the chaotic shared-bedroom, for solitude Up on the Roof where he has a life-changing epiphany. He fully develops his critical-thinking skills to forever rebel against irrational authority, abandon his ancestral religion, and come-of-age, thanks to worldly lessons learned from his brothers. Tommy inaugurates his Age of Reason. Parents may help you grow older, but brothers help you grow up. Back to Loglines.
Rainmaker:  Rainmaker is a contemporary, cutting-edge series that captures important headline stories supported by factual events surrounding the multi-year drought in California.
TARGET AUDIENCE: 18-49 demographic.
LOGLINE:  A young Latina professor on the run seeks to loosen the fatal stranglehold the megadrought has inflicted on the desperate inhabitants of California.
TIME/PLACE:  Today's multi-year drought intensifies in the very near future, centered around Lake Tahoe with locations spanning Sacramento, California to Reno, Nevada.
MAJOR AND SUPPORING ROLES:  Maria Ramos (a feisty Latina, 30), supported by Dax Green, Huan Zou and Parker Has No Horse (20's), Deputy Walt Hanson (35), Sheriff Dalton (70-75) and; and antagonists including a major C.E.O., Water Pirates, and various Con Artists.
CHALLENGES: To "See the world as it should be, rather than how it is" as Don Quixote and Maria Ramos would characteristically declare in the wake of the Dust Bowl Two (the worst drought in centuries). To entertain first, and educate second. To overcome despair, panic, and gullibility with scientific reasoning, education, and hope.
OBSTACLES:  The megadrought brings out the worst in people. Greedy corporations like Hollyfield, Inc., evolve into corrupt and opportunistic tyrants with close government ties. Everyday farmers, ranchers, and small-town folk are trapped in a sinkhole of uncertainty, which festers into fear. Reason is replaced by chaos and anarchy as our most vital resource of all -- water -- becomes increasingly limited. It is a certainty that some will profit, while many others are doomed to suffer the consequences. Solutions are never easy. A voice of reason is urgently needed.
RESOLUTION:  Professor Maria Ramos personifies that lone voice of reason. On the run with three recent college grads fired from Hollyfield Inc., Maria transitions into a superheroine and a fearless legend, as she and her traveling companions courageously battle the greedy corporation and other charlatans who are hell bent to prosper on the downtrodden. Unwittingly, Maria gets caught up in her sudden fame and acclaim, which threatens to become her Achilles heel. Her parents' ranch, friends, and love life hang in the balance.
Synopsis: In the near future, California is mired in a 20-year, record-breaking megadrought.  Running amuck in the Dust Bowl Two are greedy corporations, Con Artists, Water Pirates, Citizen Water Guard Militias, and a crazed Pyromaniac. Traditional farmers, ranchers, and small businesses struggle to stay afloat. Water, the transparent gold of the West, has all but disappeared.
Our heroine, a beautiful Latina professor, Maria Ramos (30), is a descendant of a fifth-generation ranching family residing just outside Auburn, California.  She loses her job at the prestigious Stanford University due to advocating science and cooler heads in a time of crisis. She is demoted and forced to teach at lowly Sierra College in Rocklin (just outside Sacramento), which is under surveillance for anti-American activities. Maria's cabin in the woods is the target of a drone strike, and she is on the run.
Hollyfield Inc. is the largest government contractor in the country. It now monopolizes and controls the domestic drone program, dam construction, and energy development in the Western U.S. At its helm is their ruthless and arrogant C.E.O., Roderick Devlin III (60), whose company stands to profit billions of tax dollars from proposed Cloud Seeding programs, dam construction contracts, and privatized surveillance operations to weed out environmentalists who defiantly stand in their way.
Maria Ramos is befriended by three, young, seemingly harmless engineers, who were recently fired by Hollyfield, Inc., including an African-American, Dax Green; Asian-American, Huan Zou; and Native American, Parker Has-No-Horse; all in their early twenties, and each with their own hidden agendas. Unbeknownst to Maria, these three ardent activists have only revenge on their minds. And falling in love with handsome Deputy Walt Hanson (35) from Auburn, only serves to complicate Maria's life. Walt's boss, Sheriff Dalton is the stabilizing legal figure in the otherwise chaotic region. The eclectic team travels throughout the Lake Tahoe region battling the unscrupulous corporation, Con Artists, Water Pirates, and Water Guards at every turn.
Our proposed series will combine action, adventure, dark drama, and light comedy delivered with subtle lessons in science, critical thinking, and Maria's quixotic wisdom. RAINMAKER is told through the worldly eyes of our series Narrator, Maria's 14-year-old daughter, Angela, remembering with pride, her mother's legendary life. Back to Loglines.
Texting Santa synopsis:  Exceedingly bright but incredibly withdrawn third-grader, HOLLY BARRY (9), is in for the night of her life. She talks aloud only to her single father (LOGAN BARRY; 36), who roams L.A. in the Barry's Fresh Seafood van, selling only to the finest restaurants. For obvious reasons, Logan rents nice cars for his very rare dates. He takes Holly to rundown Nick's Diner for a quick dinner before his date with vivacious TV-actress MARIANNE DEMONET (36), who has a minor role on "Crime Scene, Burbank," where her father is the series' Producer.
Nick's Diner, owned by NICK and MEL TOMAINE, who look surprisingly like Santa and Mrs. Claus, is "home" to the Barry's, but the diner has just lost the catering job at the CBS Studio Center, and Nick must work a second job as a security guard at the studio.
While at the diner, Marianne phones to call off her date with Logan, due to late filming. In fact, she might lose her job, if the show gets cancelled by visiting Network Executives. Holly takes matters into her own capable hands by sending text messages to Santa. Holly's Christmas wishes are for: Marianne to keep her job, Mel to get the catering job back, and an elderly homeless couple in the diner to receive a home. Holly wishes nothing for herself.
Holly convinces her dad to stop by the studio on the way home to bring Marianne dinner. Holly has only one homework assignment remaining: to write a short essay or speech abouther normal evening's activities. However, tonight will turn outto be anything but normal.
The fateful night involves a car accident, an open box of a stinky fish, a light-up palm tree, and a long evening trapped in the TV studio taping the final episode of the TV series. Holly experiences fantastic daydreams throughout the evening, which provide a stark contrast to reality. Christmas themes come alive in her hopeful eyes. Santa and Mrs. Claus magically appear to be real, elves and hip background singers (Pentatonix or Leon Bridges) come to the rescue throughout the evening.
But nothing seems to help the dramatic television show. The show's scene-stealer and womanizing leading man, LES CANNY/DETECTIVE GUNNER DOWNS, botches almost every line. Marianne is clumsy. The new French caterer, CHRIS SAUNT, and his assistant, SUE FLAY, bring a dish accidentally spiked with medicine that affects equilibrium. Holly and Logan actively participate in the TV shows demise, and the Network Executives are ready to cancel the drama series.
However, during the chaotic night, love is in the air. Holly grows closer to her dad, Marianne befriends Holly, and Holly suggests the show should be done as a comedy. They stage a comedy version of the show, and the Network Executives embrace it. Marianne falls for Logan and Holly, and all three are offered contracts with the studio. Nick and Mel get their catering job back. And just as magically, the elderly homeless couple is offered a new start with place to live. Holly joyfully receives all three of her Christmas wishes.
The next morning at school, the day before Christmas break, Holly summons the courage to speak in front of her class for the first time. She skillfullysummarizes the whole story of her magical night, complete with Santa and Mrs. Claus, Elves, background singers, and Marianne and her dad falling in love – all because she was Texting Santa. Back to Loglines.
An Eye for the Game synopsis: When an exquisite, slightly plus-size Latina sports reporter, JAZZ RIVERA (26) is fired from her condescending sideline-TV job, and is thrust into the dangerous role of private investigator for an aging Denver basketball player, TOMAL OKEKE (28), we learn that Tomal's father took him to a sophisticated laboratory in Iceland when he was a child, preparing him to become the basketball star he is today.
Jazz is reluctantly on the trail of "just another steroids story in sports," when she meets a wildly eccentric former major league baseball star, ADAM MAGNUSSON (26), whose father ran a blood testing lab of his own in Los Angeles. Magnusson's father's private medical records may contain evidence of athletes dodging league testing for performance-enhancing drugs.
A ton of money is at stake to keep those medical records buried. The trail leads Jazz and Adam from Denver to Iceland, the Cayman Islands, and Los Angeles, before the showdown in Aspen, Colorado. Jazz's antagonists include a scheming, high-powered sports agent, LENNY ANDERSON (55), and his psychotic former client, ANTHONY BENEDETTI (28), a blood-doping cyclist and climber known as "The Spider."
Jazz is determined to solve the mystery of Tomal's rapidly declining health, the tragic steroid-related deaths of several young professional athletes, and the true occupation of her new partner and love interest, Adam.
A shocking ending occurs when Jazz and Adam uncover thousands of medical records and blood tests depicting the slippery slope from steroids, elective surgeries, and blood-doping to genetic engineering. It's up to Jazz to survive their investigation to clean up the corrupt world of professional sports. Back to Loglines.
Off Switch synopsis:  On the outside, EVAN DOHERTY is one of us: an amiable, intelligent, 28-year-old science teacher in Southern California. On the inside, his tortured soul has hidden a binge-drinking problem for years from his wife, MARY, a reformed alcoholic and devout Catholic, and loving step-daughter, MARTIE (12). Evan stops at Flannigan's Pub, three nights per week 'just to be sociable,' as the Irish would say. He can handle two or three drinks with no problem at all—but Evan doesn't have an 'Off-Switch.' One February night in 2001, Evan is so sociable that he passes out. Mary carts Evan's body to a four-week program at St. Michael the Archangel's Alcohol Rehabilitation Center in Lancaster. His troubles are just beginning.
Evan is slow to realize that alcoholism is only his first nemesis. His wife and old FATHER FRANCIS of St. Michael's insist that Evan renounce atheism and convert to Catholicism, if he wants to return home after treatment. Then, Evan meets his greatest nemesis—the iron-fisted manager of St. Michael's, C.C. CHAPMAN. She's a strict disciplinarian and recovering alcoholic, who doesn't like witty intellectuals.
Evan receives medical help from two staff members. An ancient resident physician, DOC HESTER, a recovering addict, sees himself in Evan. Substitute counselor, Dr. MARIE SANCHEZ laments the slim odds of recovery. Despite her constant pot-smoking, she is a breath of fresh air. Evan reluctantly trudges through the recovery program with his assigned buddy, PONCH, a simple-minded house painter, and a host of alcoholics from every walk of life, including a gorgeous, ex-high school student. Temptation is an ever-present demon at St. Michael's.
On the surface, well-intentioned discipline trumps much needed compassion, and personal ideologies collide with long-held beliefs to complicate the treatment of a common disease. On a deeper level, the story investigates the societal costs of immediate gratification, and an ancient resistance of human beings to change (in many important ways). Evan discovers the power of 'keeping your loved ones in your head'—as the key to his "Off Switch." His internal powers, his wits, triumph over demons and return him to the family he loves. Back to Loglines.
Half-A-Love at First Sight synopsis:  DENNY and GRACIE COLLINS met at a Christmas party exactly 36 years earlier. But Denny's Night of One True Love sours, when Gracie acts as cold as their gas-log fireplace. While they nap after dinner, Denny is visited by "figments of his imagination" -- best friends, JENNY SHERITON and ROBBY BELLINI as 19-year-old hippies from 1971. Jenny insists on taking Denny to the wild party upstairs to meet Gracie. Denny scoffs off the dream later to realize that Jenny and her sidekick are here to stick around.
A visit from Denny's and Gracie's practical-joking daughter, BEA, further disquiets the evening. She arrives from Big City with a rich boyfriend, WINSTON GABLES in tow, announcing she is pregnant and engaged after just three dates. The joke unnerves Gracie, who startles everyone more by announcing she is selling the house--tonight. Winston, a practicing Drama Therapist, tries to help, but the "perfectly calm environment" is further interrupted by the the figments and sultry realtor, SALLY SWIFT, potential house buyer, TAD DOOLEY, and a termite inspector, DILLON DANIELS, and old playmate of Bea's.
Pandemonium ensues as Jenny and Robby become figments of everyone's imagination. All the Christmas party guests violate the sanctity of Bea's purse, thinking they are borrowing harmless aspirin. However, Bea, a neurochemist, is developing memory drugs for Alzheimer's patients, and the pills have two side effects on non-Alzheimer's patients. First, they cause suggestive hallucinations where consumers see and hear "ghosts" of recently described people (always Jenny and Robby as hippies from 1971). Second, the pill causes diarrhea. The hectic evening intensifies as the still free-thinking adult versions of Jenny and Robby stop by for a holiday drink, and to provide Gracie support. They also take the pills, resulting in more madness and confusion.
It's anything but a perfectly calm environment for Winston's dramatic reenacted of the hippie party of the night Denny met Gracie, meant to discourage Gracie from selling the house. The figments are in their element. Brushes with the past, races to the bathroom, and a fortuitous visit by OFFICER PATTY BLACK complicate and resolve the chaotic evening that results in the capture of the infamous Bling-'n-Bobble Burglar, Bea falling in love with Dillon, Winston falling in love with Officer Black, and Gracie finally falling in love with Denny. The teenage spirits, Jenny and Robby, take all the credit, but it is all Gracie. It truly is the Night of One True Love. Back to Loglines.
Severed Treaty synopsis: In 1865, U.S. agents slice off an important line of a treaty with the Indians to cheat them out of a large reservation in the mountains of Colorado. A genius Cheyenne, WAKAN LONG RIVER is assigned to protect an unabridged copy of the treaty. Pages of his historic journal surface and begin to provide clues to the treaty's whereabouts. A land-grabbing, water-stealing corporation, California Water and Trade, Inc. (CWT), would prefer the treaty remained lost. An unlikely hero enters the story.
Like 11% of Americans and many leading men (Tom Hanks, Harrison Ford, Brad Pitt, Kevin Costner), WES POWELL, a young Professor and climate predictor in Colorado suffers from shyness in small groups. But when an old Berkeley classmate, Indian activist, JOHNNY GREYFEATHER, is found dead in Denver, Powell is swept into a murder investigation. To make matters worse, he is stalked by his carefree, infatuated graduate student, MAGGIE ESPOSITO, and by a beautiful attorney from the Bureau of Indian Affairs, SILVER WHITEHORSE, who has her own political agenda. But Powell's real nemesis in CLAYTON WEGNER, the head of CWT. Wegner covets Powell's climate prediction models, and tries bribery and extortion to hire him. Accurate weather forecasts three months out will save California agriculture a billion dollars each year. Water is the transparent gold of the West.
Before he's killed, Greyfeather mails Powell a handwritten, unofficial copy of a Cheyenne treaty. Rumors of the treaty and a potential large reservation in the headwaters of the Colorado River basin shake Wegner and the Governor of California because primary water rights would revert to Indians, who could strangle California's economy. CWT will stop at nothing to suppress the treaty's surfacing. The chase is on, providing the most exciting and dangerous spring break of Powell's life.
The violence escalates at familiar historic sites throughout the western Great Plains and mountains. Love snuggles in despite shyness, prejudice, social injustice, greed, and unscrupulous politics. Powell slowly allows Silver into his heart, and vice-versa. The ingenious wits of our primary heroes, Powell and the Wakan, triumph over incredible odds. In the end, our heroes come together in a figurative sense at the Denver Mint. After surviving his third missile attack, Powell solves the Wakan's riddle and determines the location of the unabridged original treaty of 1865 and the Wakan's original journal, which carefully chronicled the quest for justice, gold, revenge, science, and survival. The U.S. Supreme Court cannot ignore THE TREATY and the corroborating historical documents, and reluctantly returns a large portion of Colorado and the primary water rights to the Cheyenne, Arapahoe, and Apache people. The Indians finally win one! Wes Powell and Silver Whitehorse ride off into a considerably different Colorado sunset. Back to Loglines.
The New Sons of Liberty synopsis:  The year is 2018. The western third of Colorado is a large new Indian Reservation, designated by Congress after historical documents prove fraudulent. The fledgling nation within a nation is led by a two elders, G. STANDS TALL, and ROBERT LA POUDRE, and young SILVER WHITEHORSE, who are all political targets.
Terminally unemployed white refugees grow tired of living in Citizen Displacement Camps outside the Reservation, and a groundswell of patriotic resistance is born. A handsome, charismatic 26-year-old, JIMMY NEWMAN establishes THE NEW SONS OF LIBERTY, with a modern Tea Party-like movement and hateful blogs escalate anti-Indian sentiment. Greedy, western business interests seize the opportunity and enlist a mercenary, cult-like recruiter, and self-proclaimed "Colonel" TRAVIS KEY to crumble the Reservation by assassinating its tribunal. Violent retribution at the hands of the Indians will void the treaty and return the land to Colorado and the United States.
To mend a strained marriage, Silver, her shy professor husband, WES POWELL, and their five-year old boy, KIT, accept tickets for a high-class horseback trial ride with wealthy friends, a movie star (HAMILTON HUGHES), pop diva (ANGEL GARCIA), and a U.S. Senator, among others.
Violence escalates outside and inside the Reservation. La Poudre is assassinated, Stands Tall's house is bombed, and now, Silver is targeted as the third head of the snake. She is being hunted down in the wilderness by well-armed mercenaries. It's a Wilderness cat and mouse chase, complete with reestablished populations of gray wolves and grizzly bears, as the revolutionary New Sons of Liberty attack from the east and a small band of Ute Indians attack from the south seek to crush the occupied nation within a nation.
There's a showdown in the ghost town of Ashcroft, pitting bows and brains against automatic rifles and brawn. Are the New Sons of Liberty called freedom-fighters or terrorists? Aren't we, the United States, always the good guys? If so, this might be a story where the good guys lose! Back to Loglines.
Battle of the Black Hills synopsis: It's October 12, 2022, and a roadside bomb kills a dozen motorcyclists at the Columbus Day Parade in Denver. However, the troubles begin ten years earlier, when the discovery of an old Indian treaty sends one-third of Colorado back to the Indians as a reservation. Non-Indians feel forced to leave their homes and businesses, fueling a growing gun lobby and anti-Indian sentiments by ultra-patriotic Americans, the Tea Party on steroids. Our heroes, Professor WES POWELL and Chief SILVER WHITEHORSE have additional troubles on their minds. Silver, the chief of the poor reservation, is overworked in Aspen, while Wes is single-parenting their child, five hours away in Fort Collins. Their marriage is failing faster than the regional economy.
The Columbus Day Parade is hosted by a declining movie star, BLAYDEN JOHNSON, who lost extensive real estate holdings to the new reservation, and is on a break from shooting "Custer's Very Last Stand" in the Black Hills of South Dakota. The dozen victims are white militant motorcyclists, protesting reapportionment of Indian lands. Everyone blames the Indians. Blayden and his sweetheart, gun association president, Ms. REMINGTON DALTON, secretly advance the notion of a new Colorado militia to restore America to its greatness.
In the course of just one week, we come to realize that white business leaders, a militia commander named JEFF HANKEY, and a growing unlawful militia have two heinous objectives: to force public opinion to dissolve the Colorado reservation, and to prevent the Indians from ever regaining the Black Hills. After more than 140 years of delayed court cases and injustice, the Sioux have not yet reached a settlement with the United States regarding their sacred Black Hills.
Roadside bombs, various acts of terror, and unscrupulous settlement offers from Washington lure in poor Indians, while alienating Indian activists. CHARI CHANTELL, head of the Internal Terrorist Division at the Department of Homeland Security, and TRENTON BANKS from the Bureau of Indian Affairs, lend weak support from Washington.
It's up to Wes and Silver to defuse and disarm the militia with a "Cash for Guns" exchange in Aspen, but there is no way to avoid the showdown at the All-Nations Indian Powwow at a wolf refuge in the Black Hills at the end of the week. It's brawn versus brains in a modern "cowboys versus Indians" battle, filled with plot twists and Gatling guns. Villains become heroes, heroes become villains, and our heroes' marriage is made stronger by adversity, and where the Indians stand to win their second biggest battle in over 140 years. Back to Loglines.
Sorry, no content matched your criteria.